Are you interested in starting a good skincare routine but are unsure of what to use and when to use it? Today I wanted to share with you 4 steps to follow a good morning skincare routine! This takes me less than 3 minutes to do!
Hi there! My name is Jessica Zumbusch and I help ladies and a few good men take better care of their skin. I also offer a individualized skincare consultation just by you taking a quick quiz at SkinCareQuiz.info and I share samples for free too! Be sure to fill out your info and I'll help you find the perfect routine just for you.
First Thing to Follow a Good Morning Skincare Routine
Cleanse – at night your skin accumulates oil and impurities, so cleansing removes unwanted elements and prepares your skin to receive other products
In Shower
Rice Water Bright – Korean skincare, rich moisturizing, whipped and HUGE
THE FACE SHOP
Our exclusive collaboration with The Face Shop brings you super-luxurious Korean beauty products that are influencing the world. Enjoy!

Rice water, the milky white water obtained from rinsing rice, is enriched with vitamins A, B and E, ceramide and minerals to help skin feel moisturized and look radiant. Our foaming cleanser produces a whipped cream-like texture that softly glides onto the skin to effectively remove makeup residue while moisturizing. 10 fl. oz.

BENEFITS
Cleanses and moisturizes in one
Creamy texture lathers up into a rich foam
Good for dry, sensitive and normal skin types
Brightens and hydrates skin
Great for those with a dull skin tone and rough texture
Gently removes makeup residue without irritating skin
Works well with an electric cleansing brush
KEY INGREDIENTS
Rice water and soapwort extract – leave skin clearer and with brighter tone
TO USE
Use AM and PM as necessary. Lather a small amount of foaming cleanser with water and gently massage onto your face. Avoid eye area. Rinse thoroughly with warm water and pat dry.
Out of the Shower
If I don't get in the shower right away or plan on taking my shower that night, I use our Micellar water Must have, no rinse, gentle, attracts like magnet dirt.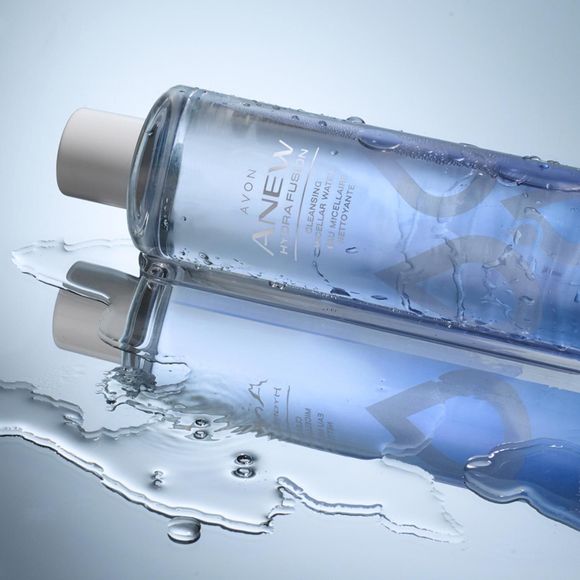 BENEFITS
Panthenol enhances skins hydration
Tocopheryl Acetate vitamin E provides antioxidant benefits
Micelles, tiny round cleansing molecules, attract dirt and oil like a magnet to lift impurities from skin
No-rinse
Oil-free, phthalate-free, paraben-free, sulfate-free, petroleum-free
Suitable for all skin types
Hypoallergenic
Dermatologist-tested and allergy-tested
Vegan
TO USE
Saturate cotton pad and gently wipe face and eyes to remove makeup and impurities. No need to rinse. Can be used after washing face with Avon cleanser to remove makeup residue.
Second Thing to Follow a Good Morning Skincare Routine
Use a daily treatment or targeted treatment – often called serums. They are concentrated products that address a particular skin concern such as fine lines & wrinkles. Tip: if you are applying multiple serums, start with thinnest formula and build to thickest.
My current serum that I'm loving is the Microbiome Balance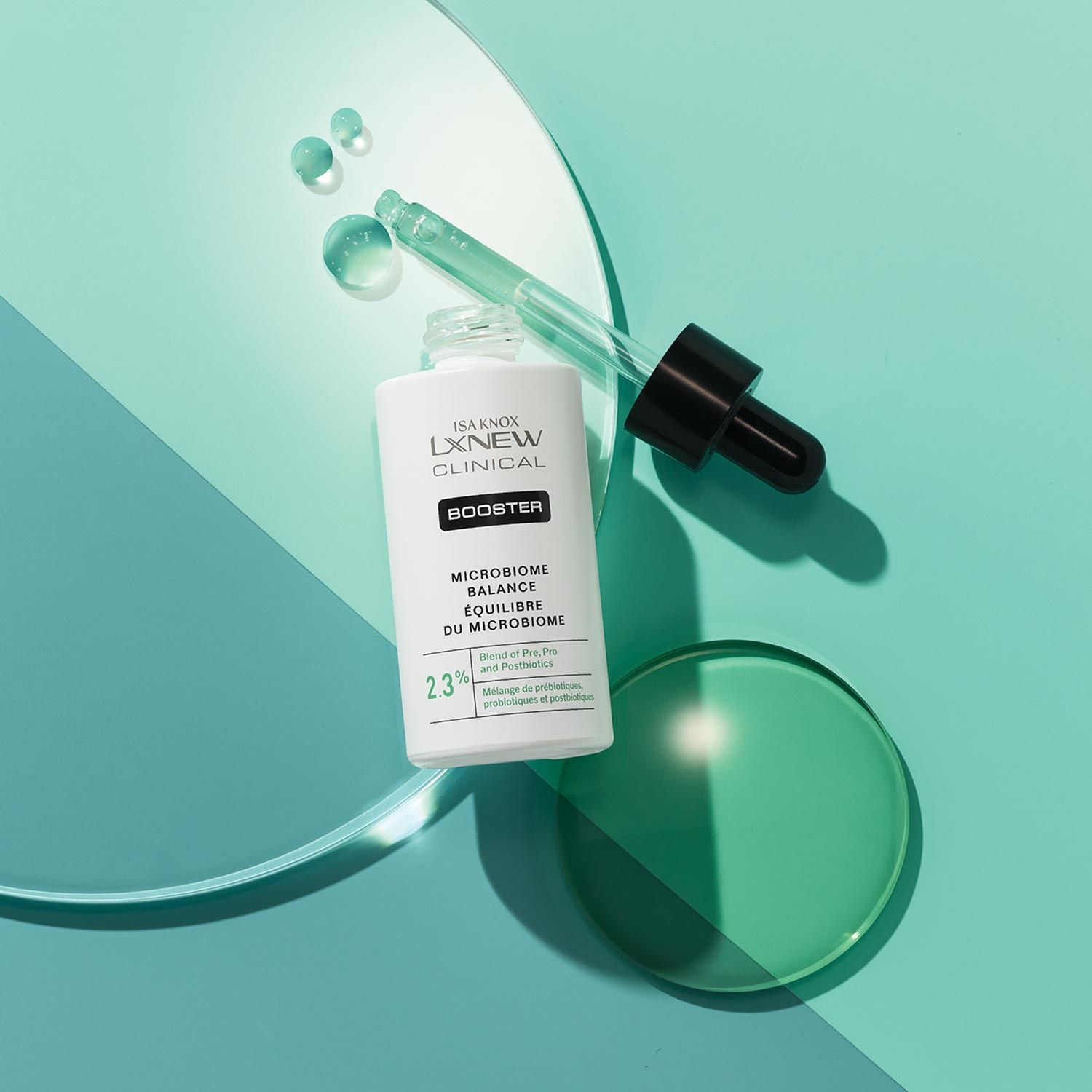 INTRODUCING ISA KNOX LXNEW CLINICAL BOOSTERS
Small but mighty, this superlight skin care powerhouse features a high concentration of a single ingredient or two to target specific concerns. See amazing results in minutes!

Time for a balance boost! Featuring a blend of pre-biotics, post-biotics and pro-biotic extract, this highly concentrated formula helps balance the skin's microbiome, the protective layer of microflora that lives on the skin and balances skin's pH level. It visibly reduces redness in 15 minutes so skin looks healthier. 1 fl. oz.

BENEFITS
Helps balance the skin's microbiome
Contains a blend of pre-biotics, post-biotics and pro-biotic extract
Clinically proven to visibly reduce redness and restore the skin's pH in 15 minutes
Pre-biotics and post-biotic extracts work with post-biotics to help keep skin balanced, strong and healthy-looking
Turmeric helps to visibly brighten the skin
TO USE
Apply a few drops over your entire face, AM and PM after cleansing, before serums or creams, or mix a few drops into your serums or creams for customized results.

Made in Korea
Third Thing to Follow a Good Morning Skincare Routine
Moisturize! When you moisturize it helps maintain or replenish your skin and moisturizers often deliver anti-aging benefits too. Be sure to also use an SPF during the day!
Moisturizer I'm using is Bakuchiol – plant based retinol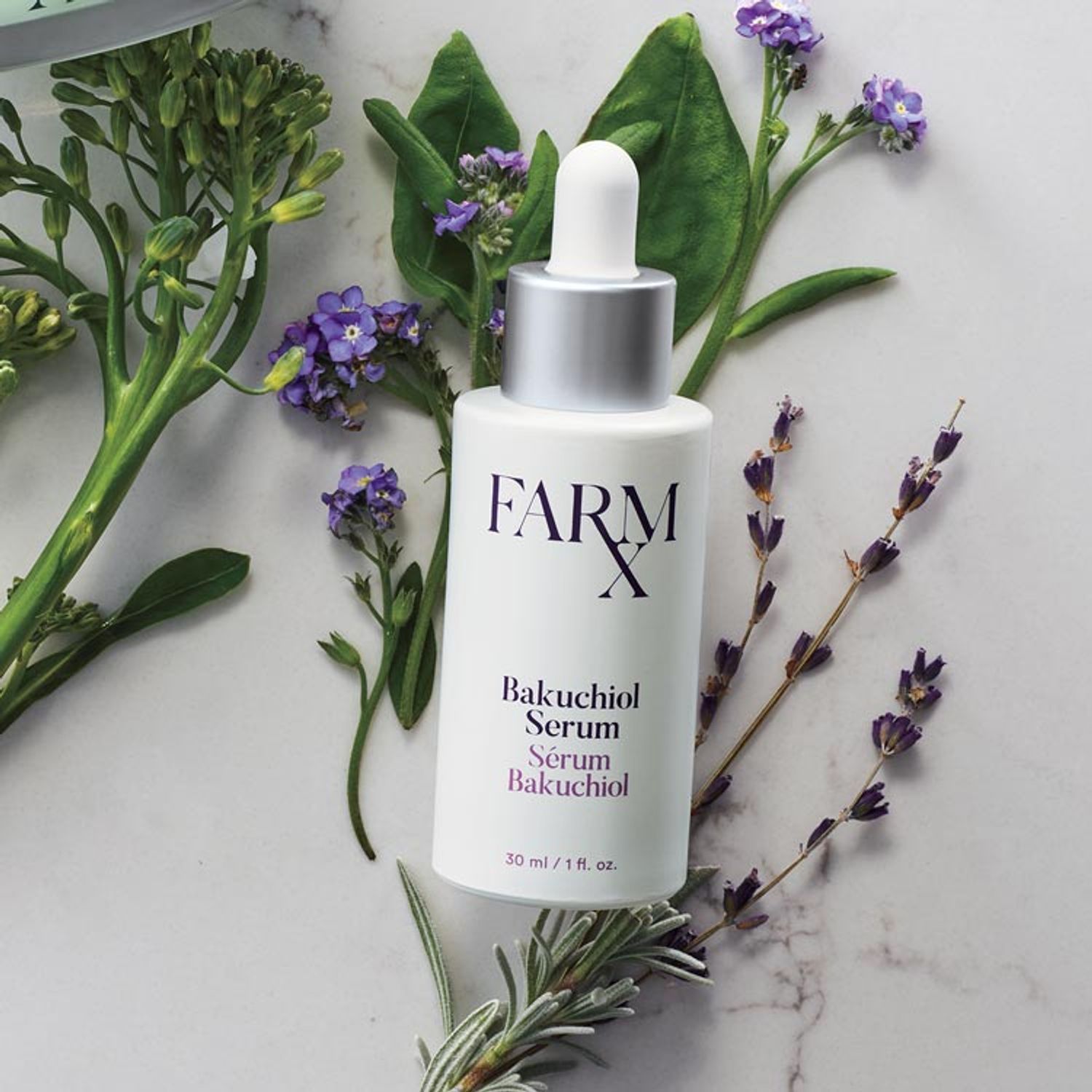 INTRODUCING FARM RX
A new vegan skin care collection with natural plant-based ingredients for healthy skin.

This concentrated lightweight oil-textured serum penetrates the skin's surface to target fine lines, wrinkles and dullness without irritation. You'll see smoother, younger and more radiant-looking skin. Contains bakuchiol, a natural plant-based alternative to retinol that helps visibly reduce wrinkles and discolorations without the same irritation…and does not promote photosensitivity, so it can be used during the day! 1.01 fl. oz.

BENEFITS
Targets fine lines, wrinkles and dullness
Clinically proven to significantly reduce the appearance of fine lines and wrinkles in one week
Clinically shown to improve elasticity by 74% after 1 week of use
91% agreed that skin looks younger and healthier in one week*
98% natural ingredients
Hypoallergenic
Dermatologist-tested
Formulated with a strict blacklist: free of parabens, phthalates, mineral oil, sulfates, synthetic dyes and fragrances, formaldehyde, PEG's, cyclic silicones, ethanolamines and more.
TO USE
Apply to clean face before moisturizer.

*Based on a consumer perception study.
Fourth Thing to Follow a Good Morning Skincare Routine
Take care of your eyes and lips! Eye cream is designed for your delicate eye area and you can even find products that help address specific needs like dark circles or lines/wrinkles.
I really love the Mission Luxereve eye cream and currently, you'll get these Rose Quartz Eye Massagers that refreshes my eyes and feels so nice. This is our luxury skin care line. I love the anti-aging benefits of it, so it firm around your eyes and a little goes along way!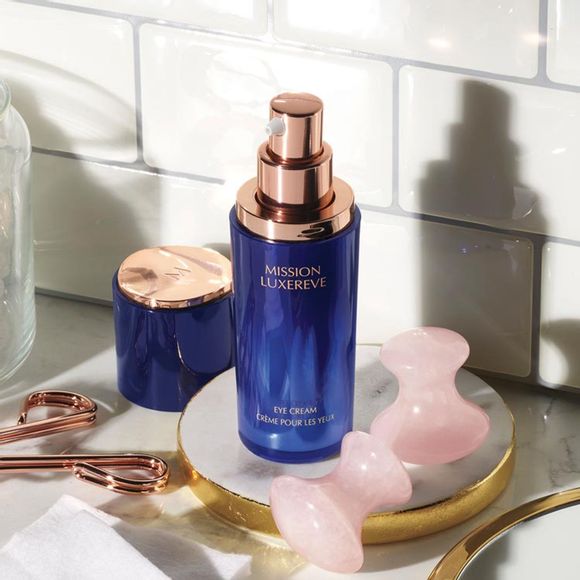 Open your eyes to luxury. Our new remarkable eye cream includes Royal Georgian Ferm™, a unique elasticity complex.

ANTI-AGING EYE CARE
Help visibly restore firmness and elasticity around the eyes with this luxurious, yet lightweight hypoallergenic eye cream. Rejuvenate the eye area even more with the Rose Quartz Eye Massagers, a set of natural stone massagers that soothe and cool, helping relieve fatigue for a refreshed look. Ergonomically designed to use all around upper and lower areas: small side for acupressure; larger side for massage.

Set includes:
Mission Luxereve Eye Cream, .53 oz. net wt.
Rose Quartz Eye Massagers
TO USE
Eye Cream: Use in the morning and at night after using Mission Luxereve Cream. Take an appropriate amount with your ring finger and evenly apply on skin around the eyes.
Massagers: After applying eye cream, use the Rose Quartz Eye Massagers for the following two steps:
Step 1: Acupressure around the eyes. Using the small side (upper part) of the massage tools, gently press acupressure points around the eyes* (see diagram on manual in box) for 3 seconds each.
Step 2: 360-degree massage around the eyes. Using the larger side (lower part) of the massage tools, gently work around the eye area from the inner corners beneath both the eyes and eyebrows, massaging outward. (Repeat 3 times) Then, gently glide upwards from the eyebrows towards the forehead. Repeat 3 times (see diagram on manual in box).

Made in Korea
Final Thing to Follow a Good Morning Skincare Routine
Condition your lips to keep them looking youthful and also hydrated and to prep for any other lip products like lipstick.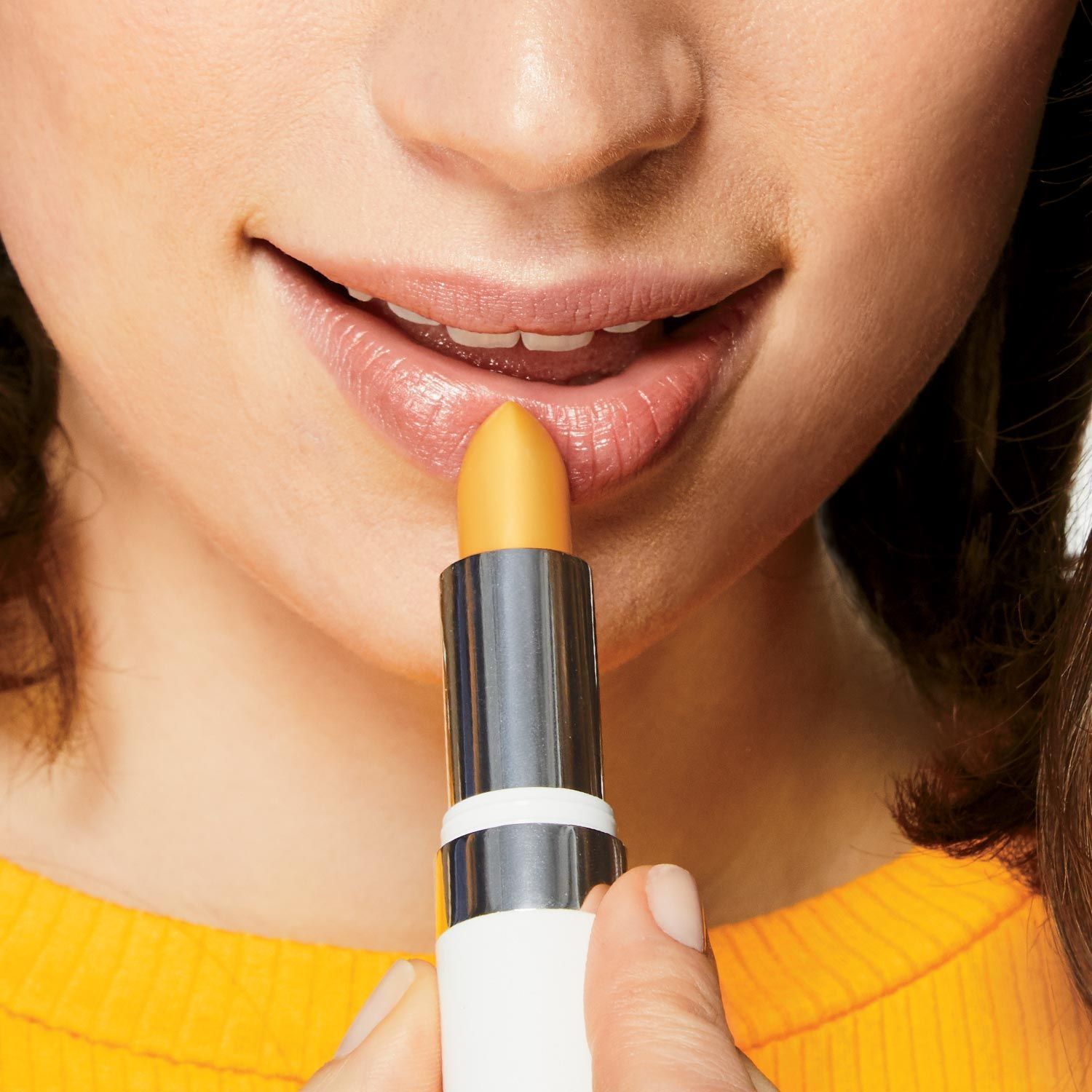 Meet your new main squeeze. Our antioxidant lip treatment is packed with vitamins C and E to condition your pout and keep it looking young. .13 oz. net wt.
BENEFITS
Visibly plumps and smooths lips
Sheer coverage
Smooth, colorless finish
Hypoallergenic
Allergy-tested
Dermatologist-tested
Alcohol-free, phthalate-free, paraben-free, sulfate-free
TO USE
Smooth on lips. Can be worn alone or under your favorite lip color.
Bonus
If you really want to up your skin care game, you can also add in a weekly treatment like a sheet mask or exfoliating treatment.
Currently, I'm loving the Anew Vitamin C Warming Peel. You put it on your dry skin and then damp your fingers and massage/rub your face. The water activates it and it warms up, it really opens up your pores, it feels so incredible and your skin will be radiant after you use it. I promise you'll want to use this all the time but it's a nice once a week maybe twice a week treatment.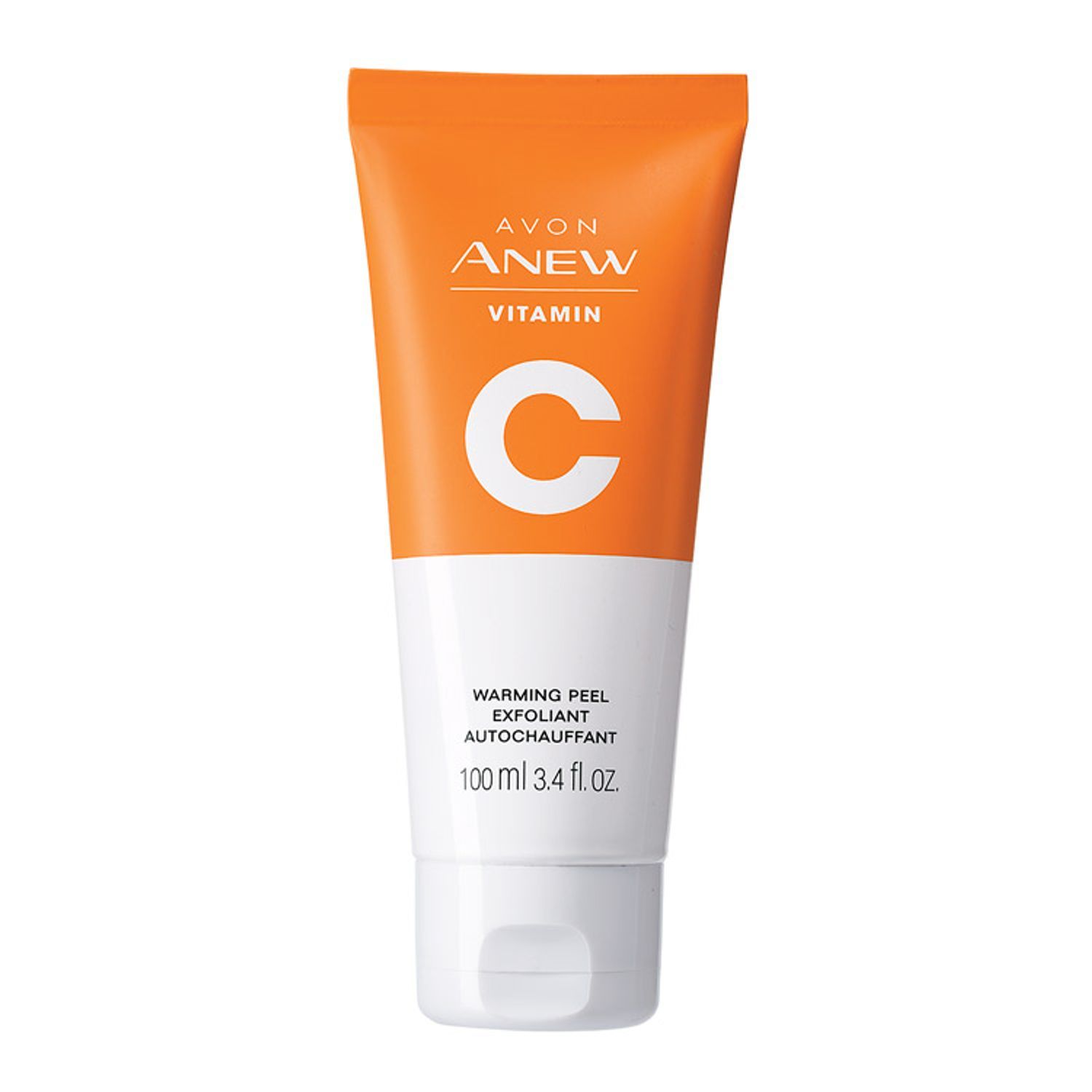 What's Next?
Comment below: Do you like online shopping or prefer to shop the brochure in person?
Ready to start earning with an Avon business? Start Today Free!
FAQ about selling Avon
Subscribe to my YouTube Channel!
SHOP Avon Online: shopwithjess.com
BLOG: MakeupMavenJessica.com
TWITTER: MakeupMavenJess
INSTAGRAM: MakeupMavenJessica
FACEBOOK: MakeupMavenJessica
PINTEREST: MakeupMavenJess
Comments
comments